External Communications for Parents/Carers and School Community
This section of the school website is for external communication that school receives and asked to be passed on to parents. The purpose of this is to minimise the amount of emails that come from school directly to parents.
Links to these communications will be added to the weekly school newsletter on a Friday. We hope by doing this that it helps with communication, which is what came up from the communication survey we did the end of the summer term 2022.
Huntingdonshire Volunteer Centre - Job Opportunity
Please find details of a part-time job opportunity at Huntingdonshire Volunteer Centre.
May Half Term Activities at The Norris Musuem
Busy Bees Gallery Trail
From Saturday 27th May to Saturday 3rd June
Search the museum for images of busy bees and work out the answers to the questions – unscramble the mystery word to earn some stickers – free!
Beautiful Bugs Craft Packs
Launching Saturday 27th May
Create a beautiful bug to decorate with flowers and leaves, includes craft materials, instructions, a Brilliant Bugs curious fact sheet, a 'Brilliant Bugs' dice game, and colour-in bug stickers – just £3.50 from the museum shop (while stocks last)
Incredible Kites: Myths and Magic by Ricki Outis
Tuesday 30th May
Morning or afternoon: 10am to 12pm or 1pm to 3pm
Make incredible kites from recycled materials, with local artist, Ricki Outis – personalise your kites by designing your own decorations, inspired by myths and magic
£10 for one child, £18 for two children, £24 for three children (each ticket at their own table)
Aimed at children aged 5+ years, but all ages are welcome
There must be at least one accompanying adult at every table
Limited places - booking essential
https://the-norris-museum.arttickets.org.uk/
Mini Museum Explorers: The Three Little Pigs
Thursday 1st June - 10:30am to 12pm
The three little pigs are moving to St Ives! Where will they choose to build their houses, will the wolf be able to blow them down? Join in with the story, told using the museum's St Ives Story Mat. Make an animal with their own home to use in your own stories. Enjoy a range of other hands-on animal themed activities.
£4.50 for 1x child, £8 for 2x children, £11.50 for 3x children
Aimed at children aged 2-5 years, but all ages are welcome
There must be at least one accompanying adult for every three children
Limited places - online booking essential
https://the-norris-museum.arttickets.org.uk/
We also still have some spaces left on our Art Adventure Club!
Art Adventure Club: Summer Term 2023 – Deep Blue Sea
Family art club aimed at 6-11 year olds and their adults. Adventure together under the deep blue sea, exploring and experimenting with different art materials as you go!
Fortnightly on term-time Saturdays, 2pm - 3:30pm (four/five sessions per term)
This term: 20th May, 10th June, 24th June, and 8th July
One family per table (tickets numbers include adults and there must be at least one adult per table)
Tickets per session: £12.00 for two at a table, £16.50 for three at a table, £20.00 for four at a table
Limited places - booking essentialThe Norris Museum - Art Tickets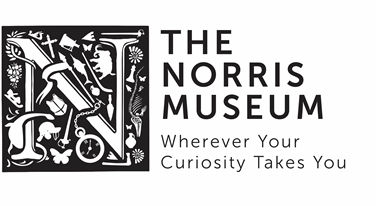 Want to become a Cycle Instructor for Bikeability
Please find further details.
Cambridgeshire Constabulary Safer Schools Newsletter - April
Please find below April's edition of our Cambridgeshire Constabulary Safer Schools Newsletter, which we hope will offer support and advice to you regardless of the age of your child(ren).
The subjects that we have covered in this newsletter are as follows:
E-Scooters and the Law : Fact File
Underage drinking: Helping Children and Young People understand the risks
Cannabis Fact File
Parent/Carer online hub: help and support when caring for someone with additional needs
On behalf of Cambridgeshire Constabulary, we wish you all a very happy and safe Easter break.
Cambridgeshire Constabulary - Children and Young People Team.
Cambridgeshire Constabulary are celebrating the 20-year anniversary of eCops
This year, Cambridgeshire Constabulary are celebrating the 20-year anniversary of eCops.
eCops began back in 2003 when an East Chesterton Sergeant wanted a way to keep local residents informed and up to date with what police were doing in their area.
It started as a simple email to all East Chesterton residents and has developed and grown over the past 20 years to an advanced system used by around 19,000 people across the county.
It is free and easy to sign up, and subscribers can register according to their location and interests, reducing information overload and ensuring that they receive targeted alerts that are focused on their own area and interests.
Messages can include crime news, information about crime happening locally, crime prevention advice, details about local incidents and appeals for help in reducing crime in the county.
Members can also reply to alerts, providing a quick and easy two-way communication between yourself and your local officers. You can tell us about your concerns, to help us police your neighbourhoods effectively.
As a parent / carer to a young person in Cambridgeshire, we recommend that everyone subscribes to eCops to be more aware of crime happening in your area, therefore being in a better position to protect yourself and your family against crime.
Sign up in seconds at www.ecops.org.uk
Kind regards,
Cambridgeshire Constabulary

National Sleep Helpline - New opening hours

Please find information from the National Sleep Helpline that can help parents and children to learn more about their sleep and develop better bedtime routines. Sleep is essential to brain function, by helping children to sleep better, we can help them to succeed in school.
On Stage Performing Arts
Please find details of dance classes that are running from Godmanchester.
BE A HOME-START VOLUNTEER!
Home start is a charity that works alongside families with preschool children in their own homes to support and empower parents. We offer a tailored support for families to help their children receive the best start in life. We know the early years' experience makes the biggest difference to the outcome of children. Our volunteers support parents on a weekly basis in the families' own homes and they see their direct benefit to the family. Our volunteers find this a truly rewarding and enjoyable time.
We are at present recruiting volunteers with some parenting experience in your area to support more families locally. All our volunteers receive training and continual support. Volunteers need to attend a 3 x4 hour in person training as well as some e learning. They need to commit to 2 hrs per week to visit a family in the home for at least 6 months. This Volunteer role can be an excellent steppingstone to looking for paid employment as well as an excellent role for those that have retired.
Home-Start Cambridgeshire has exciting volunteer opportunities in Cambridgeshire and is looking to recruit more volunteers to support their projects in this area.
Link to their Facebook page: https://www.facebook.com/homestartcambridgeshire/
Further details can be requested from Sarah Clarke, Family Support Coordinator.
Home-Start Cambridgeshire
F103/F104 Upper Pendrill Court
Ermine Street North
Papworth Everard
Cambridgeshire
CB23 3UY
sarah.clarke@homestartcambridgeshire.co.uk
T: 01480 700242
M: 07946 525256
www.homestartcambridgeshire.co.uk