29th March 2019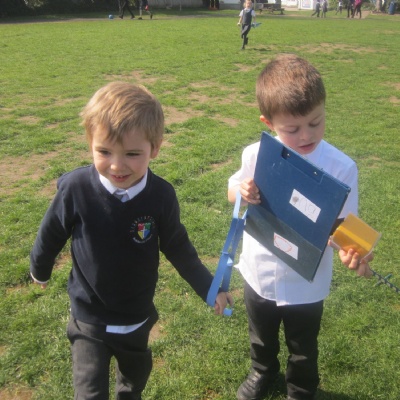 Talk Homework- looking for 3D shapes in your homes and surrounding areas.
Key Words
Reading Daily
Active Maths
This week we have been working on our partner work by completing a treasure hunt whilst attached to a partner with a paper chain. Only 2 pairs remained together until the end. It was quite tricky!
In phonics we have continued with consonant clusters learning sl, sk, shr and str.
In maths we have learnt all about 3D shapes again and can now name many of them. We learnt about properties by joining in a challenge to create a shape from a net to roll down a hill.
Our sunflowers continue to flourish and we also searched for wild flowers and planted a few in our flower bed.