Friday 6th January 2023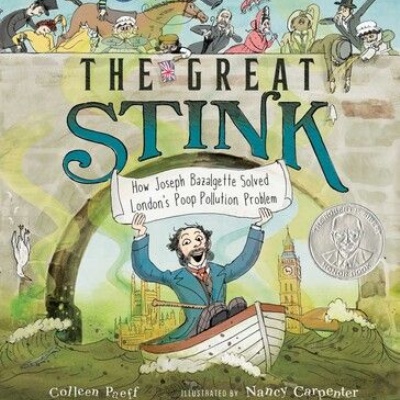 Spellings: Steve, thief, field, theme, leek, cheek
Talk Homework: Can you make a list of all the times you use water in one day? Can you tell your friends and family where our local water comes from?
Happy New Year!
It has been great to get back to school and start all of our new learning. Our attendance has been good this week and the children have returned energised and ready to go.
Our new Global Goal is SDG number 6 'Clean water and Sanitation'. In History, we have travelled back to 1858 when 'The Great Stink' hit London because the River Thames was very heavily polluted with everybody's wee and poo! This made us realise how lucky we are to have clean water and sewers to take away our waste. In science, we have learnt that germs (viruses and bacteria) make us ill and cause disease. We were able to discuss that during the pandemic, Coronavirus caused Covid and back in 1858 it was bacteria in the dirty water that caused people to suffer from the disease Cholera. In Geography, we have learnt about different water sources such as lakes, rivers, oceans with icebergs and reservoirs. We looked on a local map to find our local water sources and tracked the location of the River Great Ouse, Buckden Marina and Grafham water.
This half-term we will be studying Islam in R.E. and we have already learnt how Muslims believe their God Allah is a compassionate God. We watched a short film about a Crying Camel, and we all agreed that Allah sent his prophet Muhammad to remind the camel's owner to be compassionate to the camel and take him out of the heat for a drink.
We have started a new book in English called 'The Lonely Beast' and have started a journey with him all the way to the sea. His journey was long, and we described how he must be feeling once he got there.
In maths, we have practised our addition and subtraction skills and used repeated addition to multiply by 2, 5 and 10.
We have also covered all the different spellings of the ee sound (ea e_e ie ey e y) and have all the alternative air sounds (ear are ere).
In P.E. we have started our gym lessons and considered the points of contact we can make with our bodies on the floor and used different ways to travel around the space.
This afternoon, we visited the school library which was really enjoyable.
All in 4 days too!
I would personally like to thank you all for the lovely gifts that you sent in for Christmas, they were greatly appreciated.
Best wishes
Heron class