26th May 2023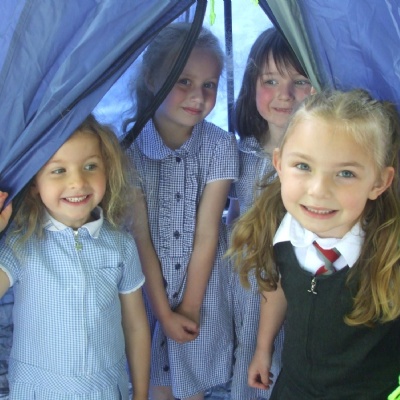 Talk Homework- Next half term our topic is 'Around the World in ?? Days'. Talk with your child about the wider world, countries they may know and look at a world map or globe.
Reading at least 3 times a week and record on Boom reader.
The children wanted me to share the following about our week:
On Monday, we went to church to learn about Thanksgiving to welcome babies into the church. We really enjoy walking to church because we see so many things on the way. In PE we've enjoyed parachute games, turtle tag, foxtails and learning to do different races. We had a lovely day today camping. We played football, we searched for minibeasts, we ate apples, we did cartwheels, we hung up birdfeeders we had made and we explored the tents the grown ups had put up. In Art we painted pictures of birds. We read Puffin Peter and we earned about puffins, including that they can carry so many fish in their beaks because they have little teeth to help.