19 May 2023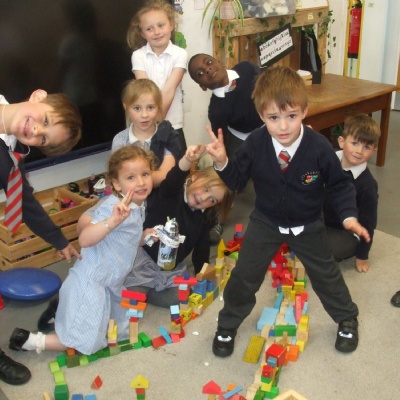 Talk Homework- next week we will be learning more about birds and their habitats. Have a look as you visit places and of course in your own gardens to see which birds you can see. Can you see any nests? Can you identify any of the species of birds?
Reading- read at least 3 times a week and record on Boom Reader app. The text we have studied this week is 'Not on the Beds' and is available to read in the Success for All parent portal.
Spiders have been a big topic of conversation and observation this week. We read the story 'Aaaarrgghh Spider' by Lydia Monks and thought about what life is like from a spiders' perspective. The children then tried to create webs choosing masking tape indoors and wool outside. It involved a lot of teamwork but proved much harder than the spiders make it look!
In phonics, we learnt the trigraph 'ear' with the caption 'near and dear'.
In RE, we have learnt more about how Jesus blesses all the children and how Christians welcome babies into their religion with naming ceremonies.
In art, we looked at the sculpture work of Louise Bourgeois with her giant metal pieces. Our favourite was 'Maman'. We then tried to create similar pieces using tin foil and cling film. We also tried sewing spiders webs.
Have a lovely weekend!