3rd March 2023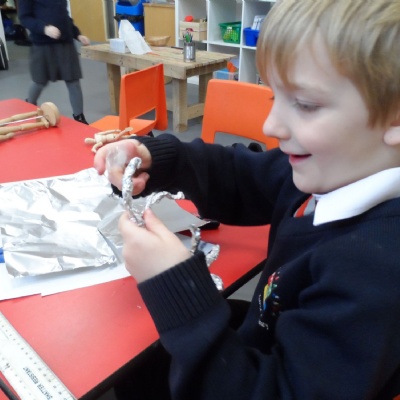 Talk Homework- We will be doing self portraits next week for the Skye Arts Access All Arts Competition. Talk with your child about facial features and where they sit on your face, for example eyes aren't on the top of your head. If you have any recycling, we would love to use it in our junk modelling area. We are especially interested in empty toilet roll tubes.
Reading at least 3 times per week and recording on Boom reader.
We have had a lovely week, exploring our new superhero topic even more! This week in English Super Daisy was battling to protect Earth from Planet Pea. In phonics we learned the "oo" digraph (as in book, look) and we read the story Toad in the Rain for Guided Reading. We're thinking about ourselves as superheroes and what our special powers can be. In Maths, we were learning about time. We sang the Days of the Week song (to the Addams Family theme song) and we learned about the different things that happen over a year. We looked at our floor book and reminisced about what we did from the beginning of the year until now. We learned that a minute is 60 seconds, which feels short when you're dancing, but it's an eternity when you're doing star jumps! And we planted some seeds so that we can observe how long it takes for them to grow. In PE, we continue to work on our dance moves and in Music the children loved listening to Boogie Wonderland and learned some cool disco moves. We made Giacometti-inspired tinfoil sculptures for art, pinching and twisting the foil to shape it like a human form. On Thursday, we had lots of children ready for a bedtime story as we celebrated World Book Day. We shared our favourite books, had hot chocolate with marshmallows and even ventured to other classes to have a different teacher read us a story. It was an exhausting day, but fortunately we were dressed for bedtime at home time!
Have a lovely weekend!