3rd February 2023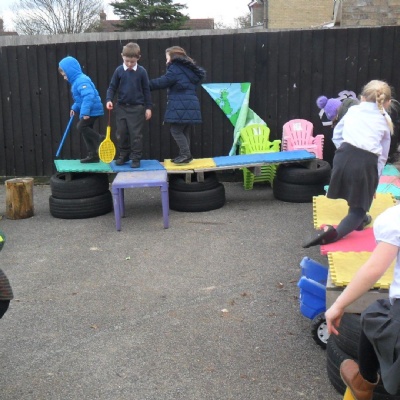 Talk Homework: Please talk with your child about sleep and how important a good nights rest is (for them and you!). Talk about what time their bedtime is and their routines prior to bedtime to help them to relax. We will be discussing this with the class as we learn more about the benefits of sleep to our minds and bodies.
Reading recorded on the Boom Reader app at least 3 times a week please.
This week we have read and watched several versions of 'The Three Little Pigs' story including stories from the Wolf's perspective and one called 'The Three Little Wolves and the Big Bad Pig' which made us all giggle. The children then created and wrote their own sentences independently, based upon a chosen part of this familiar tale.
In maths, we have been learning about doubling of numbers to the total of 12. We played many games which included doubles and also talked about odd and even numbers within this.
Our Science has been using thermometers to take the temperature of our perfect bowl of porridge. The children chose their own mix of hot and cold milk to make it 'just right'. So much vocabulary hot, hotter, cool, warm, boiling, freezing and even degrees celcius were used during this.
In history, we learnt more about the Grimm brothers and couldn't believe the number of traditional tales they were responsible for.
In Georgraphy, we first created maps of the 'Three Little Pigs' journey and many of the children went on to make their own maps of familiar journeys to them.