18 November 2022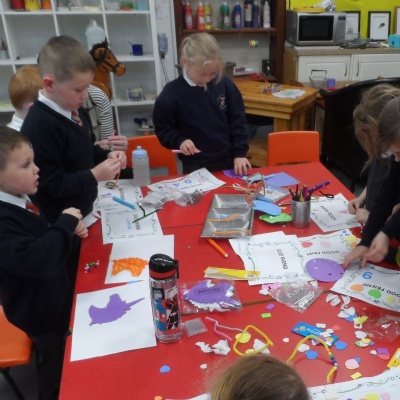 Talk Homework- Next week, we will be learning about Thanksgiving, a celebration that means a lot to Mrs Heal and her family. Talk to your child about celebrations that are special to your family. What makes them special? What special things do you do to celebrate it?
Please also read with your child at least three times per week and include an entry on Boom Reader every time you read.
This week was Anti-Bullying week, so we spent time thinking about what bullying is and what to do if we or someone we know is being bullied. We also shared books that celebrate differences as a reminder that the world is a better place because we are not all alike -- people look different, have different abilities and different likes and dislikes and that is okay. We made certificates and bracelets to give to our friends and thought about what makes a good friend.
In maths we learnt the vocabulary 'one more/one less' and made predictions about how many items were in a bag if another was added or one was removed. In phonics, we learnt the graphemes and phonemes x, y and z, which means that we have learnt all the single-letter phonemes (not to mention a few digraphs, too)! We also started listening to and learning (just a bit) the songs for our nativity performance. And, of course, discussed what the nativity is and why it is important to Christians.
Have a lovely weekend!