23rd September 2022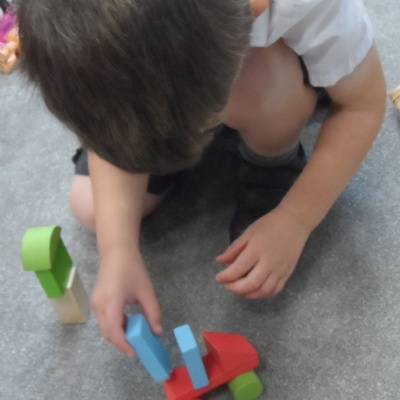 Talk homework- What are your parents' names? We want all the children to know that their mummy and daddy have names, so if your child ever becomes lost they can communicate to an adult your name , and you can be reunited.
Home Reading at least 3 times per week.
European Day of Languages Day- Menu Red- Chicken Paella, Green- Croque Monsieur, Yellow- creamy tomato gnocchi
This week we have been learning the letters and sounds i n m and d. We have also been revising last week's sounds s a t and p.
If you wish to pre teach for next week we will be learning g o c and k. The children have been reading simple CVC words like man and pin. They have also been writing both the upper and lower case letters in their phonics journals.
In maths, we have been learning and using the vocabulary of more and fewer. The children have used the stem sentence ____ has more than _____ or _____ has fewer than _____ to compare quantities. Next week we will be comparing size, mass and capacity of items using vocabulary of bigger, smaller, heavier, lighter, taller, shorter, longer etc.
Music this week was a lot of fun with the children particularly enjoying Pat a Cake song.
For Art, we have been creating still life drawings of food for our Harvest festival display.