5th May 2023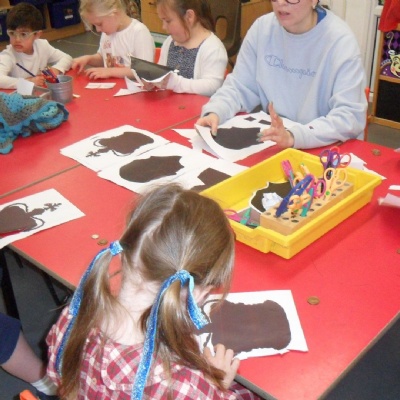 Talk Homework: Science- Having explored the habitats around the Ouse Valley at Paxton Pits, what kind of habitats can you find near you?
We have had a simply amazing week. On Tuesday, our visit to Paxton Pits was exceptional. The children so loved getting involved with nature and their behaviour was excellent.
Today we enjoyed learning all about the coronation of King Charles III. We spent the morning creating crafts. Each craft stall cost money to have a go, the children had to visit the bank to collect their 10p and could then use the coins to spend them as they wished.
We learnt all about the history of royalty and used the vocabulary orb, sceptre, crown, monarchy and talked about the ceremony being at Westminster Abbey.
We have completed some writing this week- recounts of our trip to the pits. The children used the tricky words- like, was, I, some, all, there, where within this writing.
We read the non- fiction book- How to Grow a Sunflower and made newspaper pots to plant our seeds in. Let's hope they grow!