17th March 2023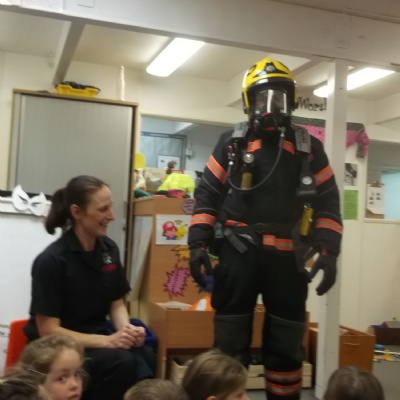 Talk Homework: This week we have been working on our number bonds to 10. 0+10=10, 1+9=10, 2+8=10, 3+
7=10, 4+6=10, 5+5=10.
Reading at least 3 times a week and record on Boom Reader app.
What a week!!! Yesterday we were so lucky to receive a visit from the St Neots fire brigade. They brought along a fire engine and the children even got to use the hose! The crew spoke with the children about how to stay safe in their homes and suggested talking with families about a fire plan in case a fire were to start in your home.
In maths, we have been learning number bonds to 10 using many different resources to show this.
In phonics, we have read the book 'The Egg Moon' which is also available on the Success for All parent portal for you to share further.
Our story this week has been 'Eliot the Midnight Super Hero'. We have started to create our own scenarios with Eliot 'suddenly' encountering a problem but 'luckily' having a superpower to solve it.