25th November 2022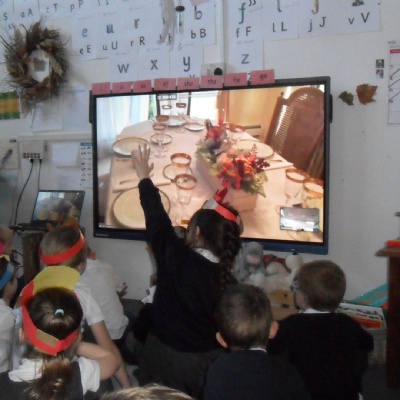 Talk Homework- Next week, we will begin rehearsing our Nativity. Ask your child if they can remember any of the songs. Share your experiences of watching nativities -- or even your memories of being in a nativity!
Please also read with your child at least three times per week and include an entry on Boom Reader every time you read.
Thanksgiving Week!
We were really excited to join Mrs Heal's mummy and daddy, live in the USA to learn more about how they were settling down to celebrate Thanksgiving.