05/11/21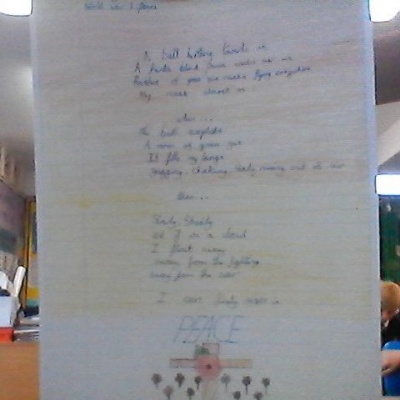 Homework:
You have 2 maths and 2 English questions to complete on SATS Companion.
Please can you find an article about the COP26 meeting that was held in Glasgow and share something you found interesting from it.
Ollie enjoyed competing in the football tournament, we came second.
James enjoyed learning skills in Tag Rugby in PE.
Mickey and Isabella enjoyed learning new steps for the Charleston in PE.
Isabella liked writing our WW1 poems, you can see some of those displayed in church.
Ana enjoyed playing some games that they may have played at parties during WW1.