Friday 4th February 2022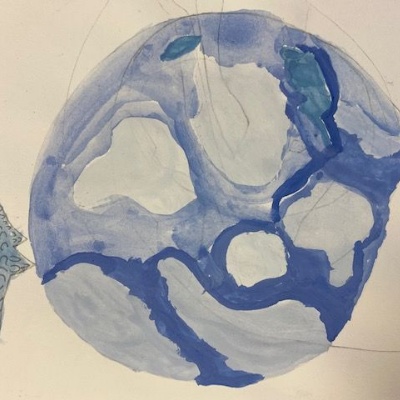 Talk Homework: Look around your house with your adults and find things that are all different blues. Can you make a range of blues starting with the darkest and slowly choose items that are getting lighter.
Spellings: medal, local, hospital, animal, final
Sienna liked learning about Ramadan in R.E. today she learnt that Ramadan is when Muslims fast during the day. This week we had a brilliant art day on Tuesday. We started by looking at some famous artworks to decide which ones were our favourites and we said why we liked them. Then we got busy and practised our paint mixing skills to produce different shades of blue. After that, we used our new mixing skills to paint a picture showing a range of blues. The final pieces of art were absolutely amazing. Ivy really enjoyed writing a newspaper report with Mr Short this week. We now know all the features of a newspaper article. Lucy and Isla F have enjoyed learning dividing by 10 today, they were able to write an inverse number sentence too! Florence liked spelling bingo this week which helped us to learn our year 2 common exception words. Ethan also really enjoyed playing Pumpkin Pie to help us count forwards and backwards in 5s. Finley loves playing endball with Miss Lizell.
Have a fantastic weekend
Maple Class