Friday 4th February 2022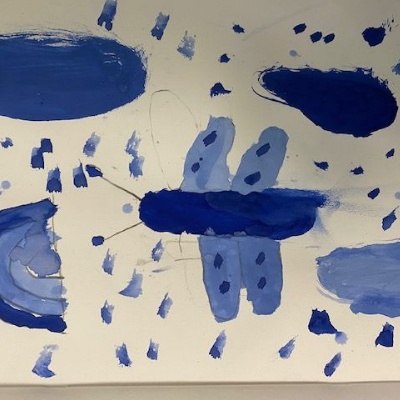 Talk Homework: Look around your house with your adults and find things that are all different blues. Can you make a range of blues starting with the darkest and slowly choose items that are getting lighter.
Spellings: medal, local, hospital, animal, final
This week has been super fun! In PE, we have been finalising our dance routines- we are fantastic at including turns, kicks, travelling and of course, pointed toes! In Maths, we have started our new unit on statistics, we have had a great time making and interpreting tally charts. It was so funny finding Dave Pigeon in our objects challenge... he even had croissants! In English, we have written our own newspapers with catchy headlines, for example, 'Tap Dancing Goat'! We have also written a book review for The Lonely Beast- everyone rated it either 4 or 5 stars! Today we have had a calm, creative art day. We have shared our opinions about different artists' work and learnt about tonal ranges. We then created our own painting using a blue tonal range.
One week to go!
Have a lovely weekend.
Miss Bennett