8th October 2021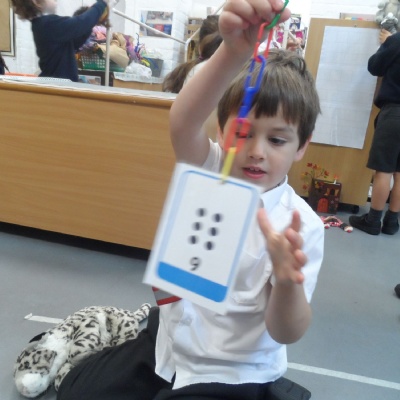 Talk Homework:
Talk to your child about teeth.
Tier 1 vocabulary: tooth, gum, brushing, toothpaste
Tier 2 vocabulary: bacteria, fillings, hygiene
Tier 3 vocabulary: incisor, molar, canine, decay
Read at least 3 times per week and remember to write your comments in the reading.
"I like doing maths at school," We've been busy practising our counting this week, as well as continuing with subitising. In phonics, we've learned the sounds s, a, t, p and the actions (s-snake, a-achoo, t-tap dancing, p-popping bubbles) and we've been practising writing these graphemes.
"I joined in PE. I liked playing the beans [game] and red light/green light and the corner game." In PE we learned to play games and we practised moving safely within the confines of the Hall.
We enjoyed learning how to use powder paints (dip the brush, tickle the paint, mix the colour) and we made some lovely paintings of rainbows.
Monday was an exciting day as we had our Harvest Festival celebration with Father David. In PSHE we read Cleversticks and shared things we're good at and in which we'd like to improve. In French we learned how to greet each other.