15th July 2022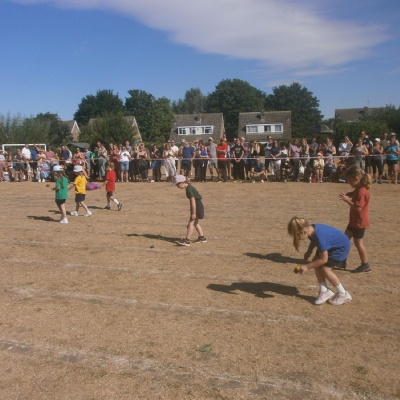 Talk homework:
Splash Splash Water Exploration on Monday. Children arrive in school uniform then change into some clothes they don't mind getting wet.
Reception Talent Show on TUESDAY! Talk to your child about what they would like to perform (if they'd like to perform). They do not have to perform if they would prefer to be a supportive audience member.
What an amazing sports day we had!!! What has made me really proud is how all the Conkers took part and supported one another.
Jack- I was really fast!
Ethan- It was great, I won a race and came second in one. I loved it'
Chloe was so keen and excited, cheering on her Aragon team.
Additionally, this week we have been working on the skills of speaking, aiming high and creativity in our Project Gallery. It has been so much fun. Please look in bags for invitations to the gallery opening.