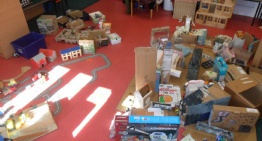 22nd October 2021
Published 22/10/21, by Kate Woodward
Half term Homework:
* Please help your child to practise writing their name. A handwriting sheet with their name in the school handwriting style was sent home with their reading folders.
* Please help your child learn to dress and undress themselves, including doing buttons and zipping up their coats.
*Continue to read a minimum of three times per week and please write in the Reading Record when you have done this.
Read More