Friday 4th March 2022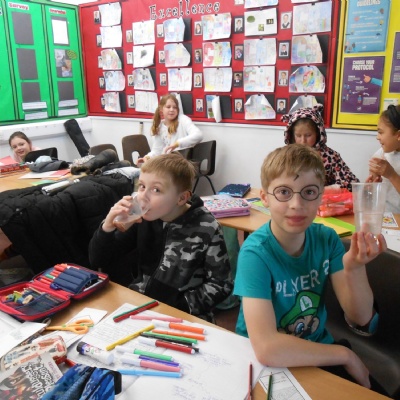 Talk Homework: Who were the Mayans? Find 3 interesting facts about them
What a busy week we have had.
We all absolutely loved World Book Day. It was so lovely to see everyone enjoying books, talking about books and relaxing with a hot chocolate!
We have continued reading our book 'The Promise' and working on fractions in maths.
Today we finished our week with a computing day. We researched a sustainable city, learnt how to use Imovie on the Ipads and made some tourist videos for them.
This week's list will look at the 'ough' spelling where the sound is pronounced /aw/
Bought, fought, thought, ought, sought, nought, brought, wrought, afterthought, thoughtfulness