Friday 21st January 2022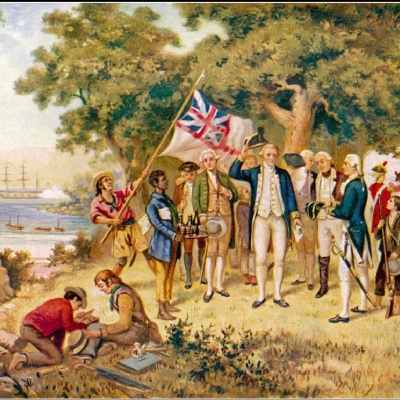 Talk homework: What do you know about Australia?
Another busy week here in year 5! We have worked extremely hard in maths and after two weeks of multiplication we are now experts. It has been hard work, but the class have shown amazing perseverance. Today we had a history day starting off with us being sent of in chains to board a boat to Australia!! We then learnt all about how and why people were sent to Australia.
Isaac: I liked making our jellyfish and turtle last Friday.
Lucy: I enjoyed doing history today, we found out about the ships that sailed and the people on the ships.
Joseph: I liked maths because we were using bigger numbers and I liked the method we used for multiplication.
Faye: I liked English this week because we are getting into the story.
Emily P: I also enjoyed writing our letter to Zoe (character in the book) giving her advice, whether she should go with Dooby or not. I also liked editing the letter.
Nancy: I enjoyed doing comprehension with Mrs Ryder because the story was fun and mysterious.
Daisy: I enjoyed doing PE when we learnt how to do the twist!
Emilia: I enjoyed doing timetables rockstar challenge in school together.
Archie: I liked getting the method we have been learning to do multiplication with much bigger numbers.
There are lots of words in the English language that have silent letters. These can occur throughout a word but today we will look at words with a silent first letter.
Spellings for next week are: