29th April 2022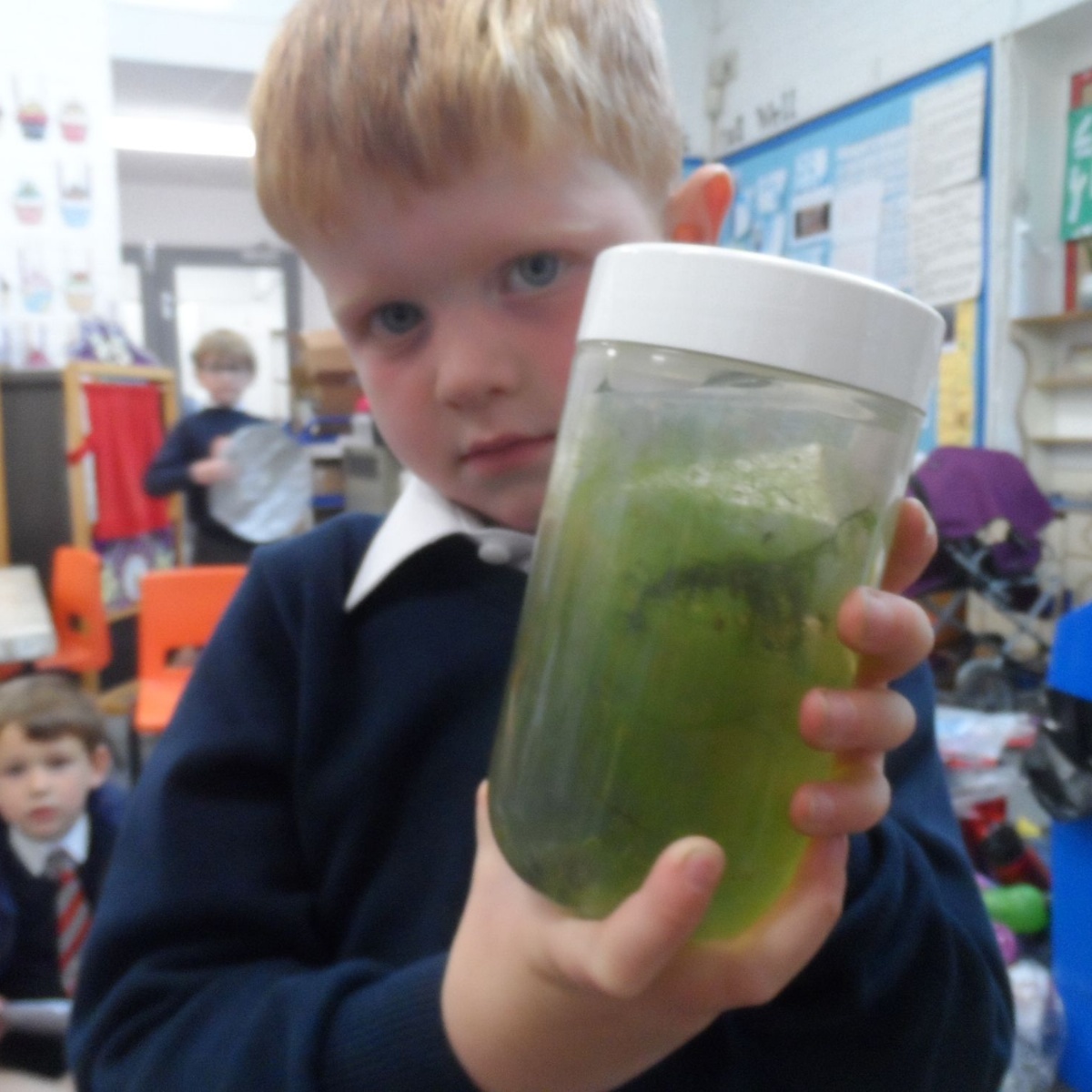 Talk Homework:
-Practise counting with your children, emphasising one-to-one correspondence when counting objects. All children should be able to count to 10 and many children will be able to count to 20.
- We will be growing many plants from seed next week. If you have any seeds you'd like to donate for us to plant, we would appreciate it. You can also plant seeds at home and talk about all the different plants that grow from seeds.
This week our topic has been minibeasts and the children have had a lovely time looking high and low for minibeasts. They've also shared information about minibeasts and drew lovely pictures of minibeasts, making up a few for fun! In maths we have been exploring the number six and learning about doubles. We also read the book Stanley's Stick and collected our own sticks and wrote about them. In PE we've been developing our running skills, doing shuttle runs. In RE we've been thinking about what is precious to us and in PSHE we discussed tidying our environments -- home as well as school. The children have been bringing in the most delightful things for show and tell, really thinking about our Down at the Bottom of the Garden topic. Thank you for your help and support, parents, encouraging your children to bring in such wonderful objects!