3rd December 2021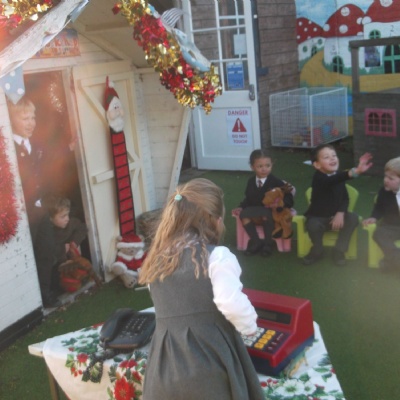 Talk Homework:
See if your child can retell the nativity story to you.
Please also remember to bring in any costumes requested on Monday as we will be doing a dress rehearsal.
This week we learned about the Jewish Festival of Light -- Hannukah. We learnt about the menorah and the how a candle is lit for each day of the holiday. We learned to play the dreidel game and we enjoyed learning the meanings of the symbols on the dreidel. We also designed Santa's Grotto and made our newly-painted Wendy house look very festive indeed.
In phonics we have learned 'x' and 'y' and in maths we have begun to develop our understanding of matching digits to quantities to 5 and recording the number.
Most exciting has been rehearsing our play! The songs sound amazing!