15th October 2021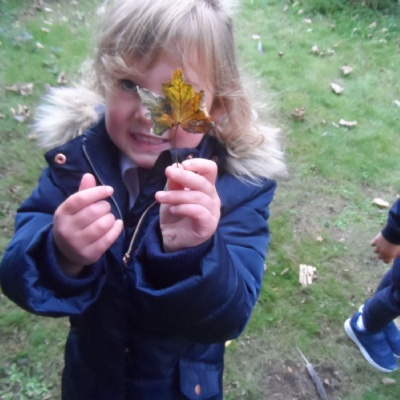 Talk Homework:
- Talk with your child about their local area, including features, significant buildings, street names, etc.
--Continue to read a minimum of three times a week and completing the reading log.
"Look at all the colours on the leaf!" We had a lovely time exploring the nature area, using frames to help us really observe small areas and the treasures to be found.
"I love my family." We looked at a selection of books about families and thought how our own families may be similar or different.
"The large teeth are so fun!" We had lots of discussion around teeth, which started with looking at a whale's tooth, and then went on to talk about human teeth. We even sent messages to the tooth fairy, asking lots of questions.
This week in phonics, we have learned the sounds i, n, m and d. In maths we continued to practise decomposing numbers using subitising. A number of children have been bringing in items to show to the class. Please be aware that it is very difficult for us to keep track of these items if they are unnamed. The easiest way to avoid disappointment is to keep toys at home. Have a lovely weekend!