10th June 2022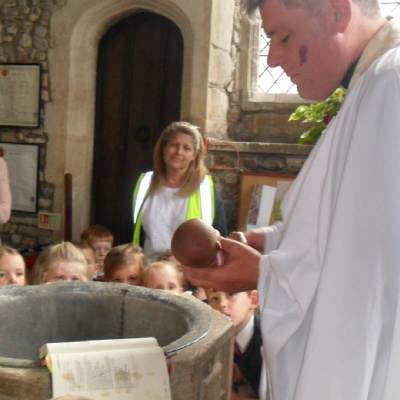 Talk homework- Where in the world is Australia and what is it like? Use maps, atlases, Google Earth. Learn about the wildlife, lifestyle, culture and geography,
Reading at least 3 times a week.
This week we had an amazing time baptising Baby Rosie Conker at the church with Father David. We saw how the ceremony takes place and the prayers and bible readings that are used.
Our new topic has started and we are making our way 'Around the World in 33 Days'. We started in our capital city- London. We used the poetry book, 'We are Britain' by Benjamin Zephaniah and learnt about several children from around the UK, comparing our lifestyle with theirs. This inspired us to write our own poetry entitled 'We are Buckden School'.
Some children made amazing models of different vehicles and buildings in London. It has been a very creative week!
More amazing news was that our butterflies emerged from their chrysalises. We set them free on their next journey as they go on their travels.