1st April 2022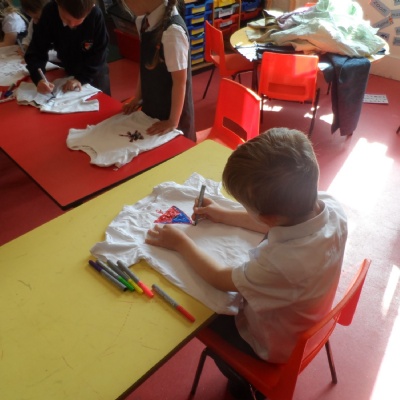 Talk homework:
*Continue to read with your child a minimum of 3 times per week. Remember to listen to them read as well as reading to them.
Another week completed and that's the end of the Spring Term! We have been working hard on finishing our superhero topic. Sadly, because of the very strange weather, we were unable to perform it for parents, but the children all worked hard creating their t-shirts and their superhero accessories. They also used their measuring skills to create their own individual Top Trump cards, based on their superhero strength, balance and speed. The children were amazing during their first Cross Country race in the school playing fields! We have to admit, the children enjoyed putting on their puddle suits and playing out in the snow and hail. Hard to believe it is April! And, lastly, all the children have brought home an Easter Card they made for their loved ones.
Wishing you all a very happy Easter!