5th November 2021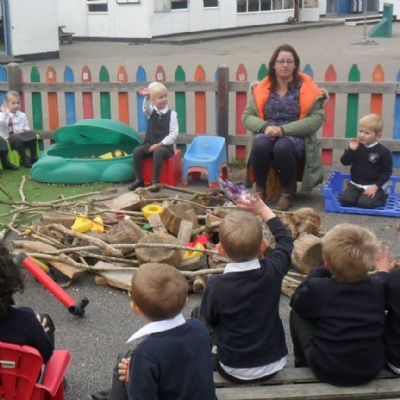 Talk Homework: Ask your child what they remember about Guy Fawkes and the gunpowder plot. How do you and your family celebrate Bonfire Night? How will you keep safe at bonfire night?
Read at least 3 times per week.
We have begun our half termly topic of Celebrations. Attached below is our subject and knowledge organiser for you to see what we will be learning.
This week has been all about Guy Fawkes. We have made firework paintings by creating our own tools from pipe cleaners and straws. We read the story and acted out the story. For music, we have listened to the 1812 overture. Today we created a bonfire and discussed safety measures. Some children wrote amazing warning posters. We all got to toast a marshmallow too.
In maths, we used 5 frames and then 10 frames. The children are becoming very confident in creating collections in this way. In phonics, we learnt ck, e, r and h.
We also had a visit from a dentist and she taught us two new word, fluoride and calcium.