8th October 2021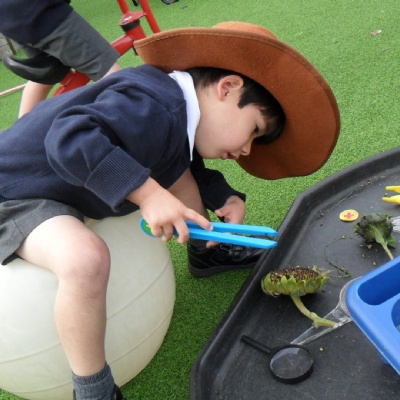 Talk Homework- Talk about teeth.
Tier 1 vocabulary- tooth, gum, brushing, toothpaste
Tier 2 vocabulary- bacteria, fillings, hygiene
Tier 3 vocabulary- cavity, molars, incisors, canine, decay.
Read with your child at least three times per week and remember to write you comments in the reading log.
'This week we have been learning about how God made the world'. Mrs Butcher has been talking about the creation story.
'We have learnt the sounds s a t and p.' The children have been learning the actions, s- snake, a- atishoo, t- tap dancing and p- popping bubbles. We have also learnt the sparkle mark- writing the grapheme in a variety of ways.
'We did colour mixing with the powder paints to make rainbows.' We learnt to dip the brush, tickle the paint and mix the colour.
'I am getting really good at doing the rocking horse in PE!' We have continued with our core strength poses and added a game similar to musical statues.
In maths, we have been learning how to count objects, movements and sounds making sure we only count up one per time.
In French, we have learnt how to greet one another.
In PSHE, we read Clever Sticks and then played a game, Mr Punchinello, where we shared things we are good at and then talked about what we want to get better at.
Monday was an exciting day as we had our Harvest Festival with Father David.