12 May 2023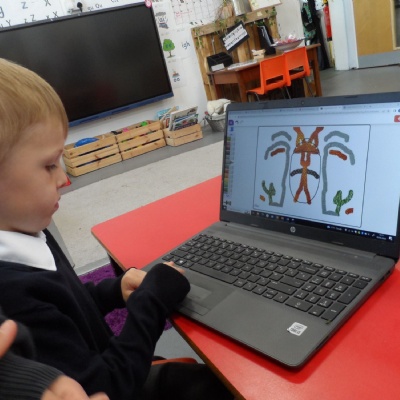 Talk Homework: Maths - This week we've been exploring numbers on a number track. We played Snakes and Ladders with partners in our class. Play a counting board game at home. Practise counting on from a number and naming the number landed on.
Reading at least 3 times a week and record on Boom Reader. In phonics we practised the tricky words: come, some, all, there, like, here, when, today, what, where. Due to the bank holidays this month, we will listen to your child read once in a fortnight.
Thursday is PE. Please make sure your child has a PE kit with trainers, as we are doing PE outside on the playing field.
This week in Phonics we learned the digraph oi and we read the text Bells and Buds in shared reading. In maths we've been learning about number tracks and thinking about if a number is greater than or less than another number. In RE, we made bracelets to celebrate the Hindu festival Raksha Bandhan, in which siblings give each other bracelets to symbolise protection. In English, we have read the story Yuck Worms! and we have been learning facts about worms and how they are good for our planet. We've been using the laptop to design bugs and to learn how to use a touchpad.
Have a lovely weekend!