16th December 2022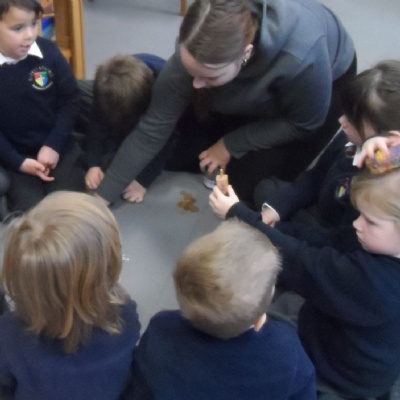 Talk Homework- We'll be doing some baking for our Brilliant Bakes skills builder project. Bake a yummy treat for your family with your child and/or visit a bakery and encourage your child to talk about what they notice.
Reading at least 3 times a week and recording on Boom reader app
This week our topic in maths was Night and Day and we thought about all the ways we can measure time -- calendars, timers and our classroom Daily Timetable. We also thought about how we sequence our day, what we do in the morning, during school and in the evening at home. We even talked about nocturnal animals and decided that we are definitely not nocturnal.
In phonics, we have learned the digraphs sh, th and ng. We read Trip on the Tram. Please remember that you can go on the Parents' Portal and your child can read these books to you.
We have been busy making Christmas decorations to bring home to our families and we also learned about Hanukkah and we played the dreidel game. In PE we had a fun session playing party games including musical statues, musical chairs, four corners and the hoop game.
Have a lovely weekend!