Class blog 16.12.22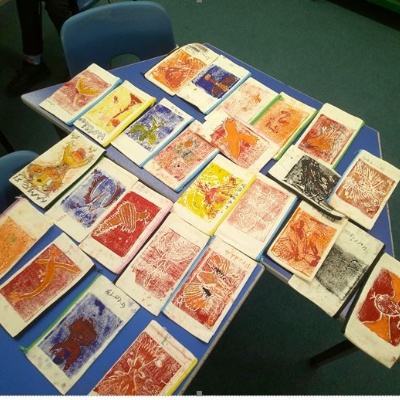 Spellings - poisonous, dangerous, mountainous, marvellous, perilous, tremendous, enormous, jealous, precious, disastrous, their
Talk homework - talk about the skills from Skills builder that you have used for the projects you have completed this week (pencil case and library)
We have been busy this week finishing a Skills builder's project called Brilliant Books. We explored how a library space is used and discovered that it serves the whole community besides just lending out books. After lengthy discussions, we designed and later built a 3D model using recycled materials.
Another project we focused on this week was our DT and Art work. We sketched out our interpretation of the Firebird, from our Power of Reading book, and then transferred this onto a plastic tile. After rolling on a thin layer of paint, we printed the image onto a pencil case.
Hope you have a good weekend.