Friday 1st October 2021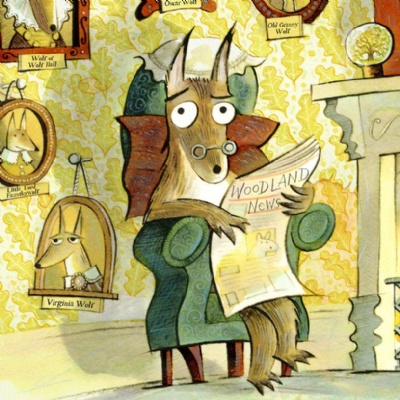 Talk Homework: Talk to your adults at home about David Attenborough.
This week we have learnt how to add and subtract two-digit numbers using dienes and place value grids. In English, we have been continuing our learning of 'The Last Wolf' by writing our own forest descriptions and predicting what might be behind the tree door. We explored the cosy cave and found a lynx, a wolf and a bear! We then compared The Last Wolf with a real life wolf- ask us about some of the similarities and differences. RE was great fun, we created our own models to show what God did during the Creation story. After, some of them were destroyed to show how we are destroying God's creation of the world when we do not look after it. We discussed how that impacted our feelings. In PE, we loved doing 'Speed Stacking', learning about our brains and hand-eye coordination.
'I have enjoyed English, especially seeing all the animals behind the door in the book. I thought they were going to eat Little Red but they were actually reading the newspaper and having a cup of tea!'- Georgie
'I enjoyed PE because I tried to throw a bean bag to my partner in PE and my skills got better and better' – Jacob
Happy weekend!
Miss Bennett