15th July 2022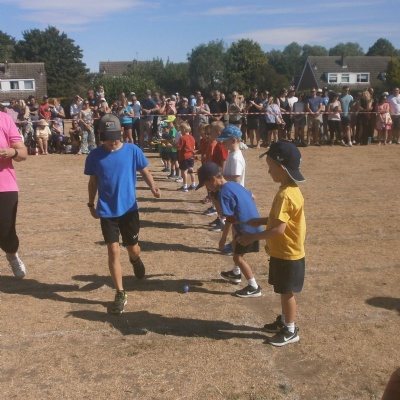 Talk homework:
Splash Splash Water Exploration on Monday. Children arrive in school uniform then change into some clothes they don't mind getting wet.
Reception Talent Show on TUESDAY! Talk to your child about what they would like to perform (if they'd like to perform). They do not have to perform if they would prefer to be a supportive audience member.
Today was Sports Day! The very first Sports Day for our Acorn athletes...and they were superb!
"I liked it when we did the sack race. I liked it when my mummy and daddy were cheering for me." - Millie
"At first I was nervous, but it was lots of fun!" -- Alfie
"I liked when we did the egg and spoon race. I walked really carefully." -- Willow
"I liked doing the running race. I was super duper fast!" -- Arahbella
"I liked watching the running race because I wasn't in it." -- Joe
"I liked running in the sprint. I could hear my mummy, daddy and grandad cheering for me." -- Louie
"I liked when we did the running race because I won." -- Emily