13th May 2022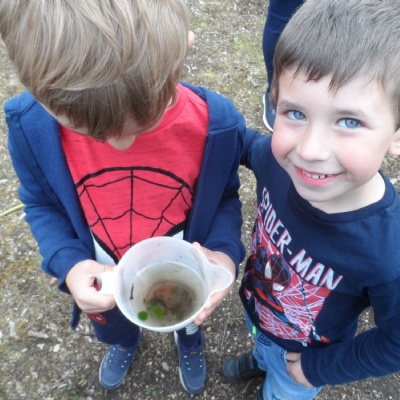 Talk Homework:
- Next week we'll be exploring money and thinking about the value of coins. Find some coins and look at them with your child. Talk about similarities and differences between coins and discuss the value of coins. If it's possible, take your child shopping with you and point out the prices of items. What is the most expensive? What is the least expensive? Perhaps you have some foreign currency you can look at with your child.
- As always, please read with your child a minimum of 3 times per week, listening to them read as well as reading to them.
First of all, a big shout out and thank you to our super parent volunteers who came along to Paxton Pits with us. We had such a lovely day: pond dipping, crown making, pond designing, bird watching and otter holt constructing, and it wouldn't have been possible without our wonderful team of parent volunteers, who I think may have enjoyed, too! In maths we have been continuing our work investigating the composition of 10, adding and subtracting using 10 frames and 5 frames. We've been reading the Very Hungry Caterpillar and talking about the days of the week and...big excitement...our class caterpillars have arrived! So we've been watching them grow along with our seeds that we planted last week. Already little sprouts are appearing. In PE, we've practised dribbling a football and keeping it controlled as we go around cones. Have a lovely weekend!