11th March 2022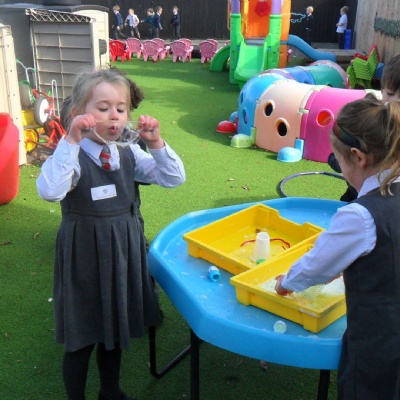 Talk Homework- Next week we will be sharing non-fiction books around the topic of 'People Who Help Us'. Read with your child a non-fiction book and discuss the features of it. If you are happy to, this book can be bought into school.
Super Eliot the Midnight Super Hero has been our book this week. This book had Eliot getting into all kinds of situations including saving a ship from a storm and launching a rocket to explode a meteor. This inspired the children to create their own ideas using 'story mountain' plans. Next week we will be writing these into a story each.
In maths, we have been learning about everything to do with the number 7. We broke it down into parts to make the whole and learnt about subtraction from 7.
Keeping us busy in our 'learning time' has been exploration of bubbles, colour mixing with food colouring, cornflour dough, sorting a range of maths resources into 6, 7 or 8 and creating a large piece of art work inspired by the artist Corita Kent.
Today, we were really lucky to have a visit from a paralympian athlete who plays volley ball. He showed us his prosthetic limb and talked about competing in the 2012 Olympics. He even bought in a volley ball used in the games.