17th December 2021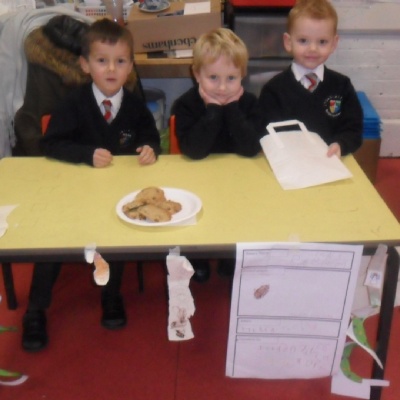 Brilliant Bakes Week
What a wonderful week we have had completing our skills builder project, 'Brilliant Bakes'. The children used the skills of problem solving, staying positive and teamwork. We went about the task first tasting baked items from shops to learn more about the products. The children used descriptive vocabulary to explain the items. We then went on to form teams of children who chose the same product as their favourites. The children then used cookbooks to research products and make a plan. In groups, the children baked their items. Today they made their bakery stalls and shared their products with Miss Anderson and Mrs Heather. Finally, they got to eat and share their opinion on their baked goods.
It was a wonderful project and the children were amazing bakers.
Please enter some content for your blog post here.