14/01/22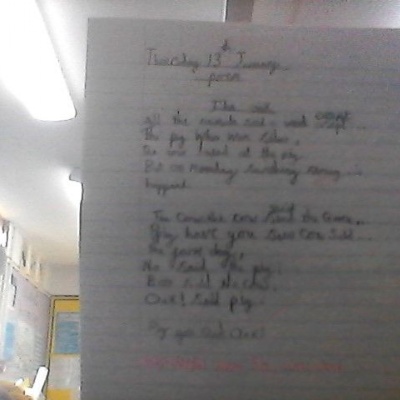 Homework:
You have 4 SATS Companions to complete by Thursday.
Please ensure you read over the weekend and that you write it in your reading diary, at least 3 times, that you read with an adult, for me to check on Monday morning.
Your spellings for next week are adding the prefix 'over' to verbs.
overbalance
overthrow
overturned
overcoat
overslept
overcook
overpaid
overreact
overtired
overlooked
Ana really enjoyed interhouse, Hardwick won overall. Lincoln won in yr5/6 and Hardwick won in yr3/4.
Mickey enjoyed learning new skills in Hockey.
Georgia and Finley enjoyed working in pairs in Gymnastics.
James enjoyed creating the animal poems in English.
Maya really enjoyed listening to the different Just So Stories.
Grace enjoyed seeing how well we did in our SATS tests.