Friday 13th May 2022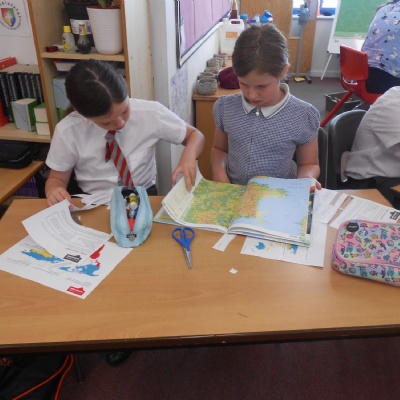 Talk homework: look at your food packaging, especially fruit and vegetables, and see where in the world it was grown.
Reminder: Please have PE kits in everyday
We have had a great week. In maths we have continued with adding and subtracting decimals. We have been able to complete some word problems and discovered which children actually read them and which just look at the numbers!! They know who they are!!
We were really impressed with the children work in English, we worked through the week to write a letter giving the main character of our book some advice and I challenged the class to include some more adventurous grammar such as brackets and dashes .
Today we spent the morning learning about our Global Learning goal of 'Zero Hunger'. We had some great discussions about what causes people to be hungry both in the UK and around the world. We also looked at where the food we eat actually come from, using fantastic map skills.