Friday 8th October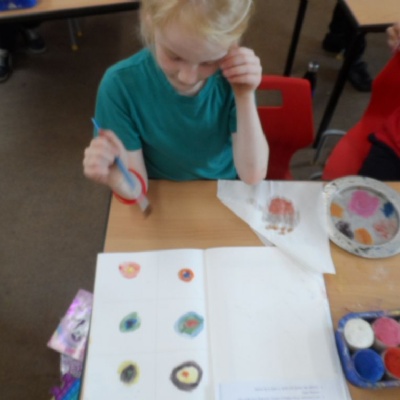 Talk Homework: Tell your grown ups about the different notations in music.
TT Rock Stars and Abacus
Daily Reading
We have finished this week on a bit of a high. We created our designs for our sewing project that we will be doing over the next couple of weeks. We continued our arty theme and have done some colour mixing focusing on tints and then used this knowledge to create our own Kandinski inspired concentric circles.
In Maths, we have been concentrating on column subtraction which we have found extremely difficult but have tried extremely difficult and persevered.
In English, we have created our own 'Did you know?' page all about the Earth or rocks and fossils. It will be assembled altogether to create our own non-fiction book about everything we have been learning about in English and Science this Half-Term.
The children have really enjoyed the music this week as they have created their own music using basic notation and next week will have the opportunity to play it.