Friday 10th September 2021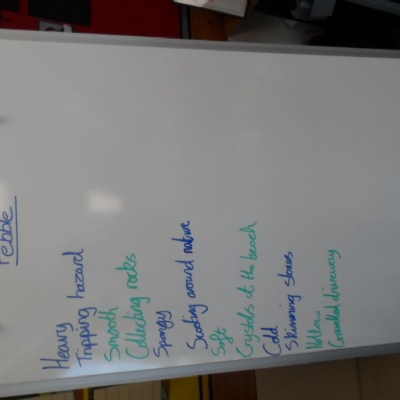 Reading - Make sure to read with your children and fill in their Reading Diaries
Talk Homework - Discuss why education is important for our Global Learning Goal of Quality Education
We have had an awesome first week in our new class. Everyone has settled in brilliantly and we have already had some sparks on genius! In Literacy this week we have started looking at our first story 'A Pebble in my Pocket' and looked at where rocks came from and how they came to be which Liv has found particularly interesting.
In Maths we have been looking at Place Value and understanding numbers to 1000 (One Thousand). Claire really enjoyed learning about converting them into part part whole models and Kian enjoyed the game we played. If you want to give it a go, here is a link with an explanation https://nrich.maths.org/6605 . And Beau enjoyed our first Year 3 attempt at BIg Maths Beat That. We hope that by the end of the year we will be a lot better at it.
As mentioned above we have started our Global Learning Goal of Quality Education. And all the children found it fascinating, looking at how schools were in Victorian times and we will move on to comparing them to now.