Friday 10th December 2021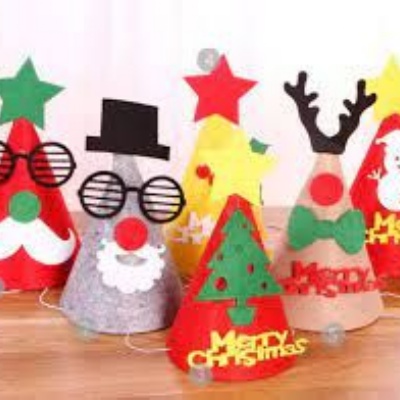 Talk homework
Talk to your adults about some of the different materials you would like to/could use to make your own Christmas hat out of. Next week we will be designing and making our very own Christmas hats out of glittery, sparkly, shiny materials and old, recycled rubbish so please bring in anything that you would like to use on your hat, whether it is glitter, stickers, cotton wool, card or colourful paper – you can be as creative as you like! We will be providing some resources but please feel free to bring as much or a little of your own to decorate your design!
Abacus - The children can access this resource via the website and complete one game as their Mathematics homework. https://www.activelearnprimary.co.uk
The children have their own log in details, these can be found in their reading diaries. The school code is kmm7 in the bottom box.
Reading
Please make sure you read at least three times a week and this is then recorded in the reading record book.
Wow, what a strange and completely different week it has been! I just want to say a huge thank you for all of your hard work and support at this very difficult time – the children have been working really hard despite being taught over a screen and the adults in the classroom have been such fantastic support for them when everything is so different from normal!
Thank you to all of you who have been sending in your home learning, we are super impressed with the standards of work at home and the children's enthusiasm, despite some being poorly and some not being able to be here!
If your child continues to be learning from home next week, please look at the files attached below to see next week's home learning. There are several files attached with days of the week and the subject that is being taught, we have tried to make everything as practical and fun as possible, and of course linked with Christmas for that extra bit of excitement!
Please send in any learning that you have been doing/are doing with your child if/when they return to school, and if you are not planning on returning, please send any photographic evidence of home learning into the year 1 email address – year1@buckdenacademy.org. All learning will be marked and acknowledged, so thank you for your continued support, it really is greatly appreciated.
In Maths this week we have continued to look at subtraction – taking our learning outside and drawing number lines in chalk on the playground and then jumping back in ones to find the answer to lots of different subtraction number sentences. The children loved the practical element of this learning and showed a super understanding throughout the week where we have been using number lines and counting back in jumps of one to solve lots of different problems.
In English this week we have finished our story 'The Jolly Christmas Postman' and through learning the story, we have designed our own gingerbread house including all of the sweet treats that come with it, described our gingerbread house using lots of exciting adjectives to talk in more detail about size, colour, smell, feel and smell of the elements of the house, and finally story mapped the story from start to finish! The children enjoyed revisiting lots of different fairy stories and characters within the book and could talk about their favourite parts!
In Science, we sorted lots of different materials in many ways based on their properties, we looked at colour, shape, size, whether they are waterproof or not and whether they are transparent or opaque (if light can be seen through them). The children worked in pairs to sort lots of pictures in different ways and could talk about why they chose to sort them in these ways, which we were super proud of!
In RE we have been learning about the Christmas Story, the Nativity and the birth of Baby Jesus. The children enjoyed acting out the story and could retell the story in lots of detail!
We have spent our phonics sessions this week doing lots of dictation sentences – we have been saying our sentence out loud, repeating it lots of times so it is stuck in our head before we write, and then breaking our sentence down into smaller parts in order to use our phonics to write the words that we want to write. The children have worked so hard to do this and we were so impressed with how much progress they have made this week, and how aware they are becoming of the writing process and the many steps involved in it, including remembering our capital letters, full stops and finger spaces between our words!
Again, thank you for everything this week, we will continue to do our best to keep everyone safe and hope that we will all be able to have a safe and happy Christmas break after our final week next week.
Please stay safe this weekend and we look forward to seeing as many of you as we can next week for my final week with you all!
Best wishes,
Miss Freeman and the Year 1 children