25th March 2022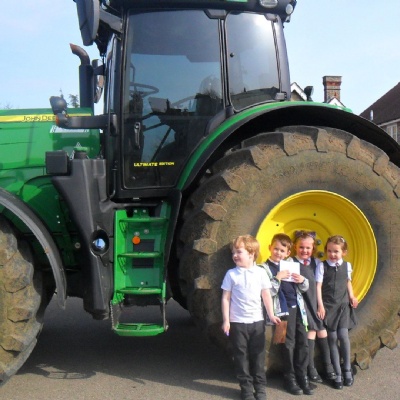 Talk Homework:
Next week, the last week of our superhero topic, we'll be sharing a book about David Attenborough. Share your feelings with your child about looking after the environment and discuss what things you do as a family to look after our planet. Watch a bit of a David Attenborough documentary with your child and listen to their thoughts about the natural world. Do they think David Attenbourough is a hero?
Please read with your child--and listen to your child read--a minimum of 3 times per week.
If you haven't done so already, can you make sure your child has a white T-shirt that we can transform into a superhero costume. We need the T-shirt by Monday. Thank you1
This week have learnt about Marie Curie and her contributions to maths and science. The children created a timeline of her life and practised writing sentences about the events of her life. In maths, we have practised sorting and identifying odd and even numbers. We had a visit from a tractor! We could not believe how big the tyres are! We have also been learning more about our Lent Challenge and thinking about people who inspire us and their generous and courageous accomplishments. In PE, we have continued perfecting our dance performance to superhero music and we've been accessorising our superhero costumes, making shields, headbands, wristbands and even a jet pack.
Have a restful and healthy weekend!