4th March 2022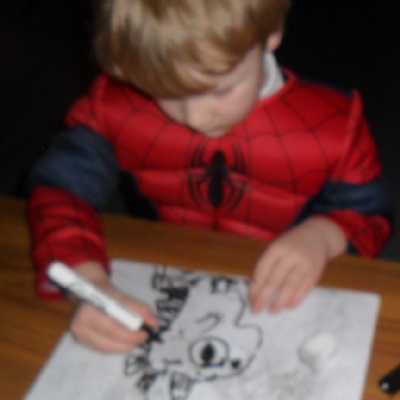 Talk Homework:
Talk about the composition of 7 eg. 5 and 2, 1 and 6 etc.
Look up Corita Kent, the artist we'll be learning about next week
Read a minimum of 3 times per week, listening to your child read as well as reading to them.
-
Yesterday was World Book Day and we had such a lovely day in our pyjamas! We started our morning following the instructions of Rob Biddulph, illustrator of Odd Dog and many other books. He taught us to draw Gregasaurus and we had some amazing results. We then had a cup of hot chocolate and a biscuit whilst I read the books the children had brought in to share with their classmates. After that, we had PE in which we're focusing on creating a superhero dance. During the afternoon, we continued to share books and by the end of the day we were all truly exhausted. Just as well we were already in our pyjamas!
In Maths we focused on using Cuisinaire rods to create numbers equal to 8 and we learned about bar models. In Literacy, we practised using similes in our writing to describe ourselves as superheroes because we received an urgent email -- Super Daisy's headband has been stolen by intergalactic aliens! The artist we learned about this week was Alberto Giacometti and we made our own Walking Man statues using tin foil. We explored magnets and ice. We tried to free different objects trapped in ice. We thought perhaps the evil pea had frozen them.
Ii hope you all have a restful weekend!