19th November 2021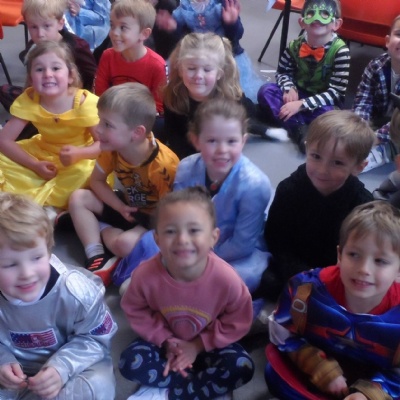 Talking Homework:
*Talk to your children about how you celebrate special holidays in your family and which holidays are special. What are your favourite memories of the holiday? What are traditional foods you eat? Do you have special decorations?
*Encourage your children to write some CVC words, for example, cat, dog, get, net, mat, run, pop.
This week we've focused on awareness. On Monday, we had Odd Socks Day for antibullying week. We discussed how important it is to say one kind word and we practised saying kind things to each other. We realised that saying kind words make us feel just as good as hearing kind words said to us! We've learned about road safety and used road signs in our outdoor play area to recreate roads and traffic. We watched videos and discussed how to cross roads safely as well as remembering to wear helmets on our bicycles and scooters. Lastly, we got to dress up in our wonderful costumes and outfits to raise money for Children in Need. We learned that the money we donate goes to charities to help children all over the country and we all think that's a wonderful thing to be part of.
In maths we learned about whole and parts of numbers and in phonics we reviewed our learning so far and we learned the new sound u. In PE, we worked on our balance. The other bit of exciting news is that we've started to learn the songs for our Nativity! Have a wonderful week!