25th March 2022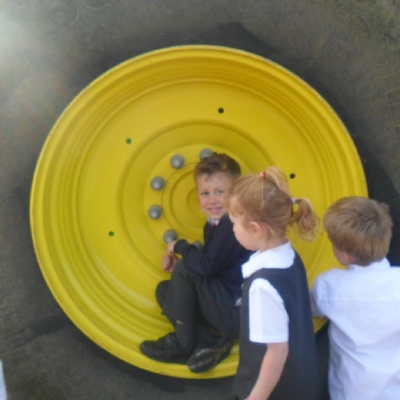 Talk Homework:
Next week, the last week of our superhero topic, we'll be sharing a book about David Attenborough. Share your feelings with your child about looking after the environment and discuss what things you do as a family to look after our planet. Watch a bit of a David Attenborough documentary with your child and listen to their thoughts about the natural world. Do they think David Attenbourough is a hero?
Please read with your child--and listen to your child read--a minimum of 3 times per week.
If you haven't done so already, can you make sure your child has a white T-shirt that we can transform into a superhero costume. We need the T-shirt by Monday. Thank you1
Once again a busy week here in Conkers. Today we were really fortunate to have the return of Genr8, the Christian group who come in to deliver amazing assemblies. The children were transfixed and laughed and pondered their way through the show.
Earlier in the week, we were visited by a parent and their absolutely huge tractor. The children loved touching it and getting a sense of the scale of it.
In maths, we started the week by sorting and classifying groups of items using categories such as colour, shape, texture, size. This then led to us learning about odd and even numbers and sorting multi link into these groups.
In literacy and history, we have learnt about the amazing life of Marie Curie. The children created a large scale timeline of events in her life then went on to draw and write their own.
We have worked hard this week to create all the accessories for our Super Hero costumes with the children adding shields, jet packs and swords to name a few items.